TOUR THE LAKE OF THE GODS 2 DAYS / 1 NIGHT
(UROS, AMANTANI AND TAQUILE ISLANDS) 'EXPERIENTIAL TOURISM'
Tour of the Lake of the gods, within the Lake of Titicaca, live solidarity people of men and women who share their culture, and their ancestral traditions. The traveller has the feeling of having made a leap in time to relive a piece of the great history of the children of the Sun. These natives are great sailors and teachers of tissue that preserve their wisdom in designs and decoration of their dress and their traditions. The island is also of great landscape value due to its location in the vastness of the Lake.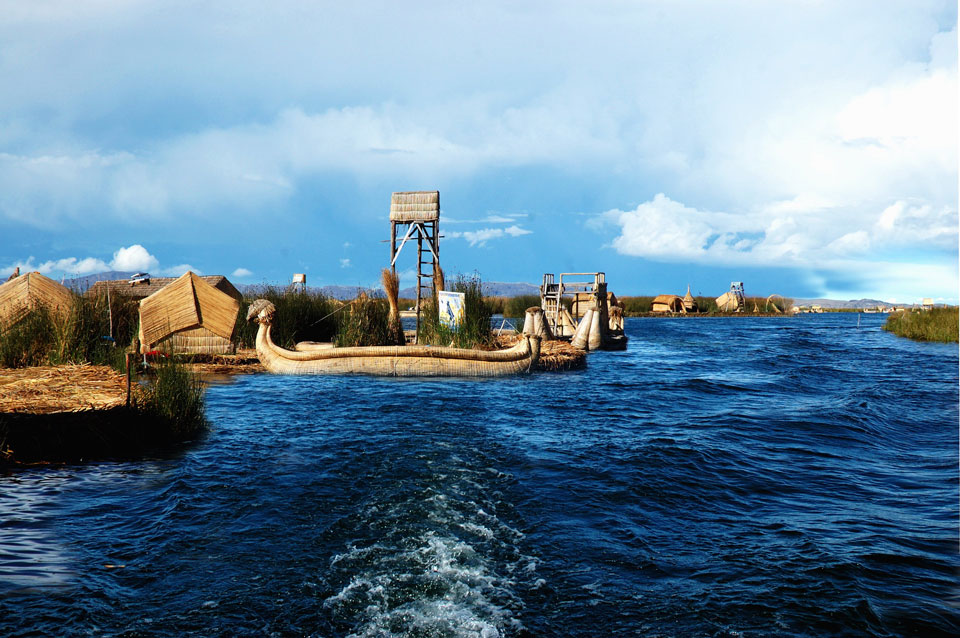 This tour is recommended for travelers that performed hiking regularly, because there are no means of transport on the island. Upon arrival at the island the visitor enjoys a walk for an hour to the village. The road shows the nature and the daily life of its inhabitants. Once in the main village group has time to visit the handicraft market.
Morning: 7:30 am "01 night and 2 days"
ROUTE
DAY 1: PUNO - FLOATING ISLANDS OF UROS – AMANTANÍ - ACCOMODATION IN A FAMILY HOUSE ISLAND.
07:30 am pick up from your hotel.
our clients are collected from their respective hotels and are then transferred to the port of the Lake Titicaca, where ours will be waiting for you local guide with the boat to start our adventure on Lake Titicaca. Once we have started, our guide will explain important points of this great Lake, and little minutes more afternoon will arrive to the famous floating islands of the Uros. Here we stop at one of the Islands, visit its inhabitants and will learn about the customs of these communities who live for years in the Highlands.
Later we will return to the pot and continue our trip enroute to Amantani island. The boat trip takes about 3 hours. Upon arrival we are greeted by groups of islanders who provide us with lodging in their humble homes. The afternoon is free to explore on your own or simply share the afternoon with the family and their children.
Shortly before the fall of the Sun, our guide invited them to make a short walk to a small hill known as Pachatata, where is located an archaeological site built by the ancient cultures that inhabited the island for a long time. From this point, we can also appreciate a beautiful fall Sun. Do not forget to bring your camera. Then we descend into our homes and will have dinner with our family.
Later we will attend a party folk, where we dance with native people typical dances of the area. Previously, in our lodgings houses our family will give us typical clothes to be able to attend the party. Dresses women with long skirts very colorful and beautiful blouses with hand embroidery, and a black veil. The men are given a poncho very long a chuyo (Cap-typical wool of the Andes). Once ready, we landed to the feast, in which also you will find many other tourists. The party will last an hour or so, and then we go to sleep in the House of our native family.
Meals: Lunch and dinner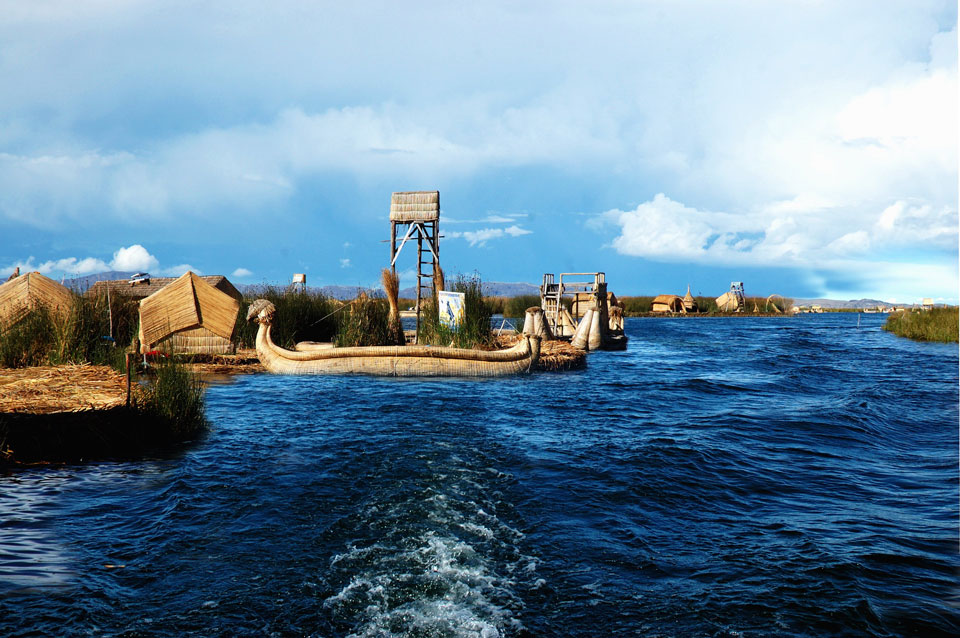 DAY 2: PUNO - TAQUILE - PUNO
After breakfast, we say goodbye from our family, and descend to the spring to continue our visit to the island of Taquile. The trip will last approximately one hour.
Taquile is a huge Island characterized by its beautiful fabrics. Here visitors can watch as the people of the island produces ponchos, belts, gloves and other items typical high Andean, all made by hand. To get to the top of the island, you will have to walk along a beautiful path, somewhat inclined that offers spectacular scenery of the Lake. Here we recommend you walk slowly and take it easy, since they are walking on the 3800 meters of height. After about 45 minutes we arrive at the center of Taquile, where we can rest and visit a small museum on site, which shows through photos, important aspects of the life of the people of Taquile. Our group lunch in a typical restaurant around the square.
After lunch, visitors will have free time to visit the workshops of tissues and take pictures with the Islanders.
Later we will descend towards the dock and embark on our journey back to Puno, arriving at the city approximately at 17:00 hrs. approx.
Meals: Breakfast and lunch.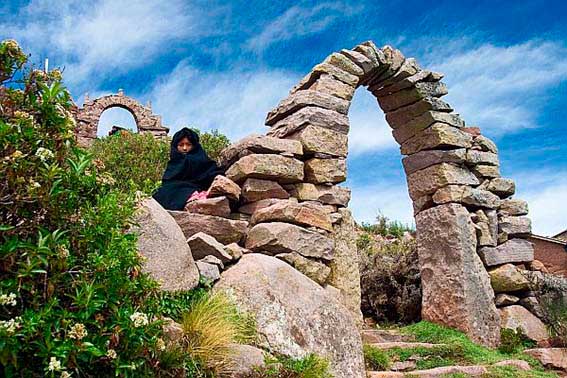 Includes:
Transfers from the hotel to the port and return to the hotel
Personnel transfer and assistance in English or Spanish language.
Income to the Islands Uros tickets
Alas Islands Uros, Amantaní and Taquile tour
With life insurance SOAT tourist bus
Lancha motorized tourist to visit the Islands Uros on Lake Titicaca
Professional bilingual (English - Spanish) for all the excursions Guide.
01 night accommodation family
Meals: breakfast 01, 02 lunch, 01 dinner.
Constant monitoring during your excursion.
Does not include:
Income to recreational sites, such as "Clubs" "Hot springs, amusement parks"
Unscheduled power.
Other not specified in the program.
To be able to send all the information about a booking please send us an email and we will respond as soon as possible by sending you all the necessary information or answering your questions.
Tours Relacionados
Disfrute de los atractivos turísticos que ofrece la famosa Ruta del sol. El servicio incluye 5 paradas para visitar Andahuaylillas, Raqchi, Sicuani, La Raya y Pucará

El sitio arqueológico de Sillustani se encuentra a 34 Km de distancia de la ciudad de Puno y a una altura de 3,840 metros sobre el nivel del mar. Esta visita les permite a los turistas disfrutar de magníficos paisajes y de la imponente arquitectura pre- inca. El sitio esta estratégicamente ubicado en la cima de una península rodeada de una hermosa laguna llamada laguna Umayo.

Islas Uros y Taquile. dentro del lago del Titicaca, habitan pueblos solidarios que comparten su cultura, y sus tradiciones ancestrales. El viajero tiene la sensación de haber dado un salto en el tiempo, para revivir un pedazo de la grandiosa historia de los hijos del Sol. Estos nativos son grandes navegantes que preservan su sabiduría en los diseños y decoración de su vestimenta y en sus tradiciones.