INKA JUNGLE TRAIL TO MACHU PICCHU IN 5 DAYS / 4 NIGHTS
(Included biking and a full day in Machupicchu)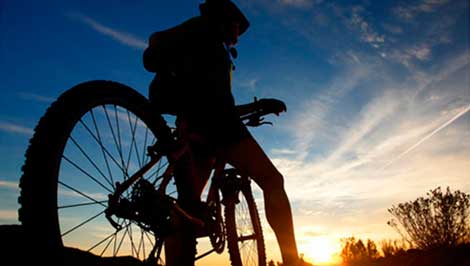 The tropical Inca Jungle Trail is a new route offered by our company , which involves biking, trekking and just Adventure. recently discovered real Inca paths, archaeological ruins, with amazing views make from this excursion an unforgettable experience.
Biking and trekking in the forest, four night trip ends with a dawn view of the valleys below from Machu Picchu.
The trip ends with a visit to the Inca citadel of Machupicchu.
SERVICE LEVEL: BASIC
PROGRAM
DAY 1
7:00 a.m. - 17:00 p.m.
transfer hotel– CUSCO -ALFAMAYUC

BIKKING. 4hrs approximately
ALFAMAYUC - SANTA MARIA.
DAY 2
Trekking 8:00 a.m. -16:00 p.m.
SANTA-MARIA - QELLOMAYO - SANTA TERESA

Visiting the Hot springs
DAY 3
Trekking 8:00 a.m. - 4:00 p.m.
SANTA TERESA- LUCMABAMBA-LLACTAPATA.

HIDROELECTRIC-MACHUPICCHU TOWN
DAY 4
Full day MACHUPICCHU.

8:00 a.m. - 16:00 p.m.
Afternoon Optional. VisitHot Spring
DAY 5
Morning, return to CUSCO

8:00 a.m. - 12:00 p.m. MACHUPICCHU Village to OLLANTAYTAMBO and bus to CUSCO
MEALS INOUR TRIP
BREAKFAST (B)
Fruit Salad,oatmeal, pancakes, cereal, te, caffe, milk, bread
with a seleccion for it, butter, flavoured jam,honey,etc
SNACKS (D)
included a bag with,buscuits, a few sweets, perhaps an apple, bananas or orange
LUNCH (L)
the biggest meal of the day, always with a soup,cream of asparagus, tomatoes, corn, or vegetables and noodle soup.and then a meat (poltry,fish,pork,beef+ a grain "most likely quinoa or white rice" + veggies + variety salad+ drinks "hot and cold drinks"
TEA TIME (T)
at 4 o'clock every afternoon (tea, coffee,chocolate muffins,cookies, popcorn,etc).
DINNER (D)
mously like Lunch, included dessert. chocolate pudding.Rice pudding, and others

But I know we had dessert each night.

Every meal we offerhot drinks , including coca leaf tea which are excellent for the altitude.
Menu is along the trip, no all on the same Day
IMPORTANT.
Vegetarian (vegan) food on request at no extra cost! if you have any dietary requirements,
!!You literally get treated like royalty when you're on the Trail!!
Itinerary:
DAY 1: CUSCO- ALFAMAYUC- SANTA MARIA. (BIKING)
At 6:00 am We will start the tour with a transfer from your hotel toAlfamayuc. Our destination for the day will be the small village of Santa Maria (1,430 mtrs). On our way rolling hills and snow capped peaks of theMountains are waiting for us. We will have some opportunities to take some pictures. Arriving to Alfamayuc ,ridding for a number of hours by bicycleto Santa Maria, it makes all the difference. The 3 - 4 hour downhill rideis exhilarating and relaxing at the same time, and will not be soon forgotten.
we finally arrive, free time to rest (or explore) before having dinner and pastthe night in a local hostal.
Meals: Lunch, Teatime, Dinner.
DAY 2: SANTA MARÍA - SANTA TERESA(TREKKING)
We begin the day having anenergy breakfast. Start to Walkthrough the tropical forest
for a short period along the road we take a trail through coffee and coca plantations and also pass through farms which grow tropical fruits like oranges. After climbing for a while we connect with a "tropical Incatrail" - that is, a original Inka Path. There are great views along this section and we descend by impressive Inca Stairs while admiring the canyon of the Vilcanota River. (please note, this is VERYchallenging for those with vertigo or a fear of heights!) many photos opportunities around us. We will have the chance to visit the local Coca Plantation.
At last, when we arrive to Santa Teresa, we willbe able to enjoy the naturally of the hot springs. We will relax thereuntil it is time for Dinner. Overnight in a nice local hostal in SantaTeresa.
Meals: Breakfast, Lunch, Teatime, Dinner.
DAY 3: SANTA TERESA - LUCMABAMBA - ARCHAEOLOGICALSITE PATALLACTA. HYDROELECTRIC - MACHUPICCHU PUEBLO.
After breakfast, we head up Lucmambamba, where will ascend up to the archaeological site of Patallacta, presents a great stretch of the royal Inca trail and from here you can see the Inca city of Machu Picchu. Then descend for 1 hour, to a beautiful waterfall, thus reaching hydropower. Lunch, then continue heading to Machu Picchu Pueblo and through Mandor Waterfall, where and spend the night in a comfortable hotel. Overnight we took the opportunity to visit the Hot Springs Village.
Meals: Breakfast, Lunch, Teatime, Dinner.
DAY 4: FULL DAY MACHUPICCHU
We have breakfast and then take the bus (8am) up to Machu Picchu.. Awalking tour (approximately 2 hours) is given by your guide and after this you can explore the mysterious city by yourselves. If you have energy you can also climb Huayna Picchu (2720m/8890ft)!!! (It takes about 45 minutes to reach thetop.) Optional evening visit to the Hot Springs "entrance fees US$4".Overnight in Machupicchu Village.
Meals: Breakfast.
DAY 05:MACHU PICCHU - CUSCO.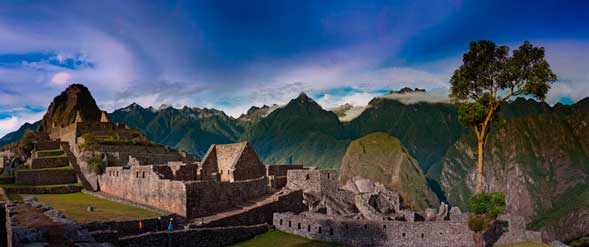 After breakfast train back to Ollantaytambo. Cerrojo backpacker (to Ollantaytambo) and bus to Cusco. We'll be in Cusco approximately at noon.
Meals: Breakfast.
NOTE:
Itinerary are subject to change depending on time of booking and campsites spaces in the moment that we arrive in there).
The camps can vary depending on climate and health status of clients.
Train Included in all tours is Cerrojo Backpacker(to-from Ollantaytambo) Train times will only be confirmed close to the time of the trek,if join a group late in the day we can't guarantee you will travel on the same trains as the rest of the group.
Train time are subject to change depending on Peru Rail timestable and availability.
To qualify as a student, it is necessary to have a valid ISIC card. scan and email us at the time of booking.
INCLUDED:
Transfers In / Out
Transportation Cusco-Alfamayuc. (Start bikking)
Professional bilingual Tour guide.
Assistant tour guide (for groups of 9 or more people)
Entrance Fee to Machu Picchu.
Bus tickets to Machupicchu Inca City and to Machupicchu town.
4 breakfasts, 3 lunches, 3 afternoon snacks, 3 dinners and various snacks to be eaten throughout the day "meals after last breakfast (on day 4)are not included"
Cook. (Professional) Vegetarian (vegan) food on request at no extra cost!
Drinking water along the Inka trail.
First Aid Kit
01 Oxygen Ball
Duffle bag (in which to put 6 kilos of personal belongings-included sleeping bag) and transfer of them to the next camp sites.
Bikes and biking equipment.
02 night in basic hotel in Santa Maria and Santa Teresa.
02 night in basic hotel in Aguas Calientes.
Return train tickets Cerrojo Backpacker (Machupicchu.Ollanta and bus to Cusco) transfer to Hotel.
YOU NEED:
Original passport (and *International Student card (ISIC) if applicable)
Walking boots
Waterproof jacket/rain poncho
Warm jacket, hat and gloves
T-shirts
Comfortable trousers
Sun hat
Sun protection cream (factor 35 recommended)
Re-usable plastic or metal water container or camel bags.
Water (only for first 4 hours of trek, then we will provide you with drinking -previously boiled- water).
Insect repellent
Toiletries
Personal medication
Camera and films
Torch with spare batteries (headlamps are useful)
OPTIONAL ITEMS TO TAKE:
Shorts
Walking stick (with rubber tip)
Plasters and bandages
Sandals
Extra money
Bathing suit (for hot springs in Aguas Calientes)