ADVICE BEFORE TRAVELLING TO MACHU PICCHU & CUSCO-PERU
1.-CHOOSE THE SEASON AND THE "DATE" IN WHICH YOU WILL ENTER MACHU PICCHU.
Decide the season in which you want to enter Machu Picchu, while coming in dry season gives you amazing sunny days, coming to Machu Picchu in rainy weather also has yours; decide very well the day you enter Machu Picchu, because if you do not arrive at Machu Picchu on that day, you will not find tickets available for other days. And if you cross half a world to be here, this can be very frustrating. Machu Picchu is the best place to visit with family and friends, but if you come alone, it is not necessary to tell you that here you can get friends from all over the world.
2. RESERVE YOUR MACHU PICCHU TICKETS AND YOUR TRAIN TICKETS.
Reserve your Machu Picchu tickets and your train tickets; after doing this, with more calm, you can reserve hotels, guides, and other tours in Cusco and in the Sacred Valley of the Incas; remember that the organization of the trip to Machu Picchu must be perfectly synchronized, since after arriving in Cusco, you will have to take a bus, then a train and finally another bus to arrive to MachuPicchu, even more if you have a Machu Picchu + WaynaPicchu ticket in the first group (7 am). If you have any doubts about the trip to Machu Picchu, whichever it is, write to info@imperiostravel.com we can help you with your travel itinerary and organize your time in MachuPicchu and in the beautiful city of Cusco.
3. TYPES OF TRAIN FOR YOUR TRIP TO MACHU PICCHU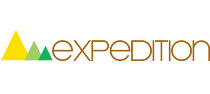 The Expedition train traveler will find himself comfortable and relaxed, as well as being informed about the most important points of this millenary route that every adventurer should know.
The Expedition train has wagons completely covered by panoramic windows so that the traveler can immerse himself in the beauty of the natural landscape, and make his experience to Machu Picchu start on the train.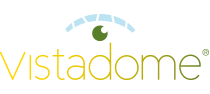 Surrounded entirely by glass, with wagons with large panoramic windows that offer unparalleled scenic views and countless opportunities to take spectacular photographs, the traveler on the Tren-Vistadome connects and feels part of Peru's breathtaking landscape. Perurail provides personalized attention and first class in which the traveler on board will live an unforgettable experience.
The Vistadome also has air conditioning and heating, leather seats that mold to the body providing comfort and relaxation throughout the trip.
The Vistadome has a different service on board, which allows the traveler to submerge and feel the Andean culture through its landscapes, music, dances and food carefully prepared with local ingredients.

Notas
The train schedule is only confirmed the day before the start of the trip, if you joined a group day before the start of the tour, we cannot guarantee that the trip on the same train as the rest of the group.
Train schedule subject to change depending on Peru Rail's schedule and availability.
To qualify as a student, it is necessary to have a valid ISIC-CARD. Scan and email a copy to us at the time of booking.
4. ALTITUTED SICKNESS
Cusco is at an altitude of more than 11,000 feet above sea level, and in many surrounding areas, including MachuPicchu, it is also at high altitudes, though not as high as Cusco. Altitude sickness can happen to anyone, including healthy people. Symptoms are usually not severe.
Certain medical conditions (such as respiratory diseases) or medications (such as sleeping pills) can increase the risk of altitude sickness. It may be a good idea to check with your doctor before traveling. You can help your body to acclimatize and avoid altitude sickness through:
Drink plenty of water - At least 4 liters per day above other forms of liquids such as tea or light soups.
Avoid alcohol, tobacco y sustancias que pueden interferir con un buen suministro de oxígeno al cuerpo o que provoque deshidratación.
Small, frequent meals high in carbohydrates
Getting regular rest.
5. TAKE THE TIME TO LEARN SOME SPANISH
In Peru Spanish is spoken, and although in most tourist places you will meet bilingual people, learning some words in Spanish will not take long, and you will avoid having to communicate with confusing hand gestures. If you are enchanted with Andean culture, you may also want to learn some Quechua, the language of the Incas.
6. GET SOMEONE TO TAKE CARE OF YOUR PETS
Pets are not allowed in the Historic Sanctuary of Machu Picchu, so we recommend that you leave them in the care of someone at home, but if you decide to bring them to Peru, know that they must have Sanitary authorizations from their country of origin. But we remind you that it is difficult enough to organize a trip to Machu Picchu without pets.
7. ENTRANCE TO MACHU PICCHU WHICH TICKET TO CHOOSE? AND WHEN TO BOOK?
We recommend you to reserve Machu Picchu tickets and train tickets, as soon as you decide when you want to enter Machu Picchu and several weeks in advance; unless you want the Machu Picchu + WaynaPicchu ticket, which you will have to reserve several months in advance. There are four types of tickets to Machu Picchu.
Machu Picchu

Incluye: La Ciudad Inca de Machu Picchu

Booking time: 4 weeks in advance
Booking time for high season: 3 months in advance

Machu Picchu + Huayna Picchu

Includes: Inca City of Machu Picchu and WaynaPicchu Mountain

Booking time: 4 months in advance
Booking time for high season: 6 months in advance

Machu Picchu + Mountain

Includes: Inca City of Machu Picchu and Mountain Machu Picchu
Booking time: 4 weeks in advance
Booking time for high season: 3 months in advance

Machu Picchu + Museum

Includes: The Inca City of Machu Picchu and The Site Museum of Machu Picchu
Booking time: 4 weeks in advance
Booking time for high season: 3 months in advance
8. WHAT IS THE BEST TIME TO VISIT MACHUPICCHU?
To know when to go to Machu Picchu you should keep in mind that the dry season (April to October) coincides with the high tourism season and the summer in Europe and United State, so there will be a lot of people, so you will need to book your tickets much earlier. In low season it is possible to book tickets only a few weeks in advance, but don't be confident.
Machu Picchu in rainy season can offer you surreal landscapes.
9.- HOW TO GET TO MACHU PICCHU?
There are three possible ways to get to MachuPicchu
- For one of the most amazing trail routes on the planet, through the Inca Trail, are 4 days of walking and can only be done with an authorized agency.
- By one of the most incredible short train routes that exist, through the Sacred Valley of the Incas, a 2 hour journey from the town of Ollantaytambo to Aguas Calientes (MachuPicchu town).
- Or by an alternative route, mixing buses, short walks and amazing landscapes of the Sacred Valley of the Incas, to reach MachuPicchu by Santa Maria.
Regardless of the option you choose, we can help you, we are experts in trips to MachuPicchu, just contact us. Check out our tips section for more detailed information on everything you need to know about the MachuPicchu trip.
10. HOW TO GET FROM AGUAS CALIENTES TO MACHU PICCHU?
You have two options, one totally free and the other for payment.

· Walking distance

You can reach Machu Picchu walking, from the town of Aguas Calientes, the path is composed of rustic stone paths and stone steps, although the road is not difficult, if it is tiring, as all the road is uphill. It may take an hour to get there, but it will depend on your physical condition; if you have some of the tickets that include the MachuPicchu Mountains, we recommend you get on the bus; but not only to not get tired to MachuPicchu, but because you have to be at the entrance control to the Huayna Picchu Mountain on time.

· Getting there by bus

The buses begin to climb from 05:30 a.m. hours and is the option that most travelers choose, especially those who come with children, or the elderly. The journey takes about 30 minutes, along one side of the Hiram Bingham Highway.
11. WHAT WILL YOU GET IN MACHUPICCHU?
Is it worth it to get here? Yes, it's definitely worth it. And we're sure that after your visit, if you get the chance, you'll do it again.

Discover ancient empires; Hiram Bingham "discovered" Machu Picchu in 1911; however his first vision of the legendary city will be his own discovery, and just as exciting. In case you didn't know, there are still many secrets and mysteries hidden in Machu Picchu, such as the secret door of MachuPicchu; so don't miss the opportunity to make your own discovery.

The Inca Trail is the most famous walk in the world, and one of the most amazing ways to enter MachuPicchu. Limited spaces fill up quickly, so you won't be able to enter Machu Picchu via the Inca Trail if you don't reserve your entrance 6 months in advance; if you needed to know before, know that you can still reserve some of the alternative walks.

Incredible Inca technology; it was in the fifteenth century when the Incas made the stones fit perfectly without mortar, managing to build a surprising city in one of the most amazing natural environments that exist. How did they do it, is one of the secrets of Machu Picchu, but even now, Machu Picchu does not reveal all its mysteries.