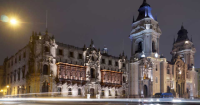 ESSENCE OF LIMA in 2 Days | 1 Night: This package gives the essence of Lima, in a short period of time and is perfect for those who are passing by the Peruvian capital.
Explore the wonderful city of Lima on a 3-day tour. Discover the history and culture of the city by visiting its historical sites, beautiful squares and vibrant neighborhoods.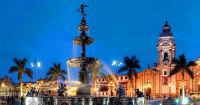 ENJOYING LIMA in 4 days | 3 nights: A holiday package of four days with a guided tour downtown Lima Colonial, including fascinating catacombs of the Convent of San Francisco, Miraflores and the famous Gold Museum of Lima.