TRADITIONAL DISCOVERY CIRCUIT: LIMA - CUSCO
06 Days / 05 Nights
Inca Trail Machupichu Tourist Package 8 days from Lima, Cusco, Sacred Valley of the Incas and Lake Titicaca with hotels, transfers, tents, entrance fees, guide included, reserve your spaces in advance ensure your reservation to the Inca trail machu picchu
Short Itinerary
Day 01: Lima
Day 02: Lima – Cusco (Free)
Day 03: Sacred Valley
Day 04: Cusco – Ink trail To Km 104
Day 05: Machu Picchu "The Sunrise Experience"
Day 06: Cusco Out
Important information about picking up passengers in the cities of Cusco: If your hotel is located where our buses cannot enter due to the narrowness of the streets or because it is an inaccessible place, one of our collaborators will go to your hotel to pick you up and guide you to the location of the transport (car, van or bus)
DAY 01: LIMA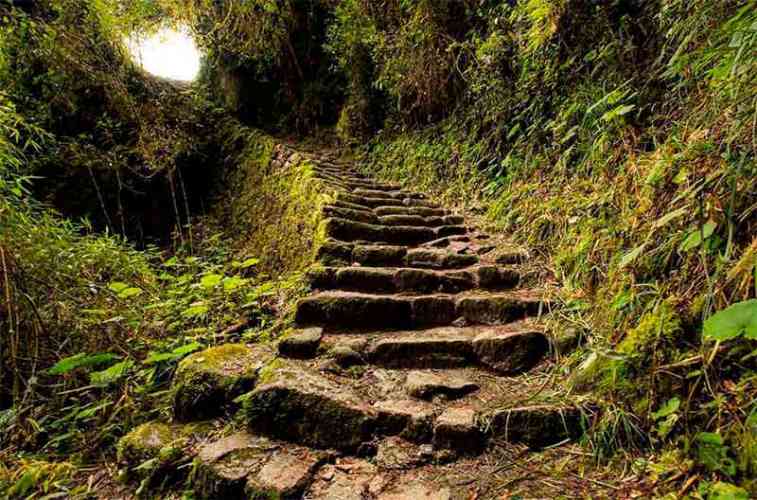 Lima Colonial City Tour
The tour begins with the gathering of our passengers from their hotels in Lima, then we stop at the Intihuatana Park, located on the Malecon of Miraflores, where we will observe the Pacific Ocean. We start our tour by modern residential districts of Miraflores and San Isidro. We observe outside the Huaca Pucllana, ceremonial pre-Inca temple pyramid shaped that has survived the urban sprawl of Lima.
We will continue our journey to the park El Olivar and the Financial Center then we drive to the Historic Center of Lima, declared by UNESCO in 1991 Cultural Heritage of Humanity, where the center of the Spanish colony was established in the sixteenth century and erected the first buildings. Know the Plaza San Martin, balconies and old houses, the Plaza Mayor and its most important buildings like the Government Palace, the Cathedral of Lima, the Archbishop's Palace and Municipal, Desamparados Station, among others.
We enter one of the most important monasteries of the seventeenth century. Where the relics of the three Peruvian saints "Santa Rosa de Lima, San Martin de Porres y San Juan Macías" are preserved. then return to Miraflores and ending our tour will have the option to stay in the Indian market in Larcomar and return to your hotel.
DAY 02: LIMA – CUSCO (FREE)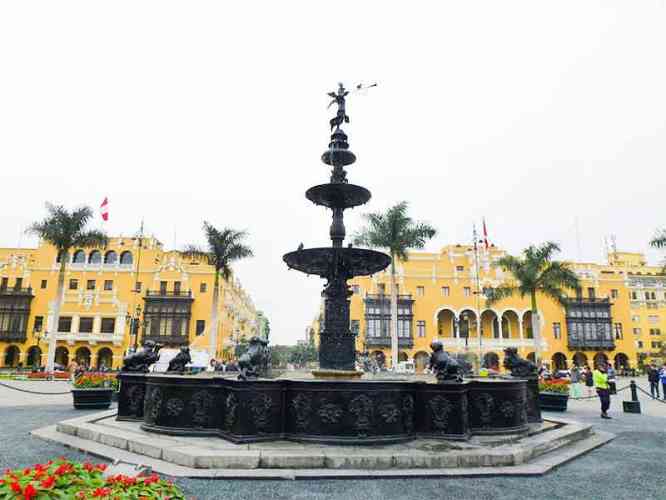 Breakfast at hotel
At the scheduled time transfer to Lima airport.
Flight Lima Cusco (on behalf of the Paxs)
Reception at Cusco airport and transfer to your hotel.
Free afternoon to acclimatize to the altitude or activities on their own.
DAY 03: SACRED VALLEY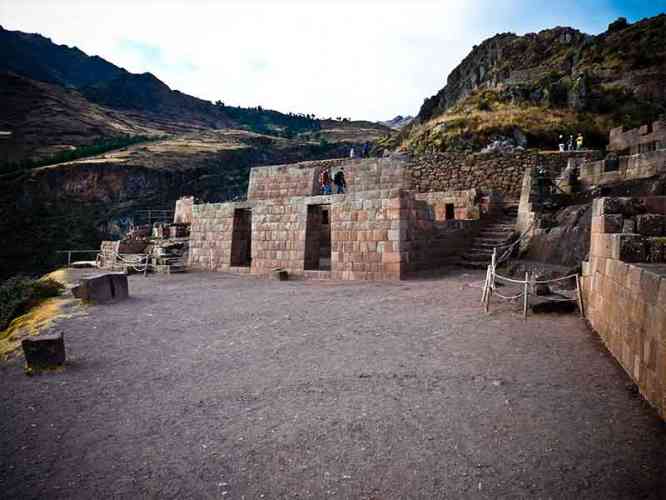 8:00 am Pick up from your hotel to start our tour of the Sacred Valley of the Incas, we will be leaving the city to go through the Sacsahuaman archaeological park and arrive at the Taray viewpoint, a wide viewpoint from where you can see the beautiful Inca terraces and the current cultivation land which surrounds the sacred river of the incas "Willcamayuc", later we visit the archaeological park of Pisaq, we will also visit the indigenous market of Pisaq, the quality is very colorful as the local inhabitants come to sell or acquire local products that the population needs. The Pisaq indigenous market is the best place to shop for handicrafts and souvenirs. After a continuous free time we will continue our journey towards Ollantaytambo, known as the last living Inca city. Ollantaytambo reminds us of a critical story of Love, a drama that makes love prevail over all obstacles, believes that this city was built by General Inca Ollantay in a moment of rebellion against the Inca's royal army to obstruct his union with the beautiful princess Cusi Qoyllor "beautiful star". We continue with our guided tour and arrive at Chinchero, where its colonial and Inca temple reflects the current syncretism of these 02 great cultures, Chinchero is also known for its great weavers, who perform beautiful works with Inca techniques. Lunch on this tour is included in the Urubamba village. We continue our trip and return to Cusco, through abundant farmland Arrival in Cusco at 19:00 pm, approximately time when you will be at the door of your hotel or place that you indicate.
DAY 04: CUSCO – INKA TRAIL TO KM 104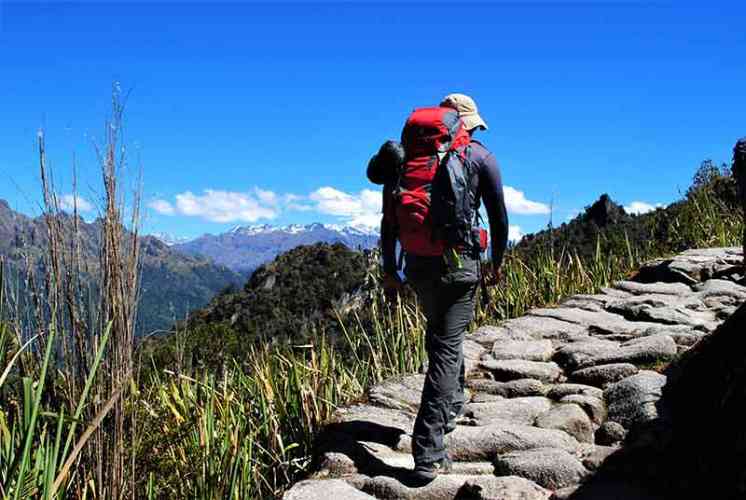 Breakfast in the hotel
Transfer by ITEP Van, from Cusco to Train station, later train service to Km 104 "Inca Trail Entrance".
Trekking Km 104 "Chachabamba to Inti Punku, the Sun Gate"
Today our trek takes us along the most impressive stretch of the Inka Trail. We'll visit beautiful Inka sites, see a variety of flora and fauna and get to take in the fantastic panoramas of the Andes mountains. Covering 16km of the trail our journey begins in the Sacred Valley and works its way up along an original Inca Trail to the Inca site of Wiñay Wayna before continuing on to Machu Picchu via the Sun Gate (Inti Punku).
As we make our way to Machu Picchu we'll pass through the lush and verdant cloud forest that covers the mountain and get to see a variety of plants, flowers and birds along the way. We may also see some larger mammals such as Viscachas (rabbit-like Chinchillas) and Spectacled Bears (if we are very lucky).
After a full day trekking we'll arrive to the Sun Gate (Inti Punku) in the late afternoon and get our first views of Machu Picchu spread out on the mountain below. The light at this time of day is great for photos because there are few tourists so it's a perfect time to take some pictures of the site. After we've passed through the Sun Gate, we'll carry on along the trail a little way before taking a side trail that leads us to Aguas Calientes, in the valley below where we'll check in to our hotel.
Meals: Box Lunch and dinner.
Accommodation: Overnight in Aguas Calientes town. (Hotel on request)
Distance: 16kms/10 mls (6 hours more or less of hiking)
Difficulty: Easy/Moderate.
Walking Time: Approximately 6 hours (including picnic lunch en route)
Walk and Terrain: Walk, canter on open roads, some steep ascending trails
DAY 5: MACHUPICCHU "THE SUNRISE EXPERIENCE"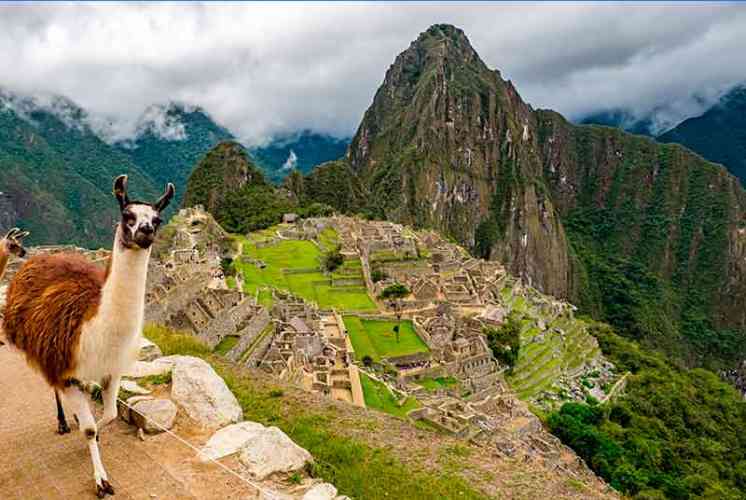 Waking up early (04:00am) we'll take one of the first buses back up to Machu Picchu to enter the site as soon as it opens (06:00am) we'll have 2-hours guided tour in the site where you'll learn about the Inkas and visit all the most important areas of the citadel. After your tour, you'll have free time to explore the site by yourself and if you have permits to climb either Huayna Picchu (2 hours round trip) or Machu Picchu Mountain (3 hours round trip).
You will also have time to indulge in a few of the following activities on your own if you choose (not included in the price)
Climb up Huayna Picchu or Machu Picchu Mountain and appreciate the beauty and magnificence of Machu Picchu from there.
Other optional activities in Aguas Calientes are a visit to the new local museum or bathe in the hot springs.
Back to Cusco: You will descend to Aguas Calientes by bus and later board the Expedition train to the Ollantaytambo Train Station "Train departure time can vary according train schedule and availability". In Ollantaytambo Train station you will meet our private van and be transferred to your hotel in Cusco.
Meals: Breakfast (If you booked the hotel with us) Distance: 8.9kms/5.5mls "By Bus in 25 minutes"
Difficulty: Easy waking
*** Huayna Picchu or Machu Picchu Mountains hike depends on availability; please let us know if you want to add one of these extra hikes at the time of your booking.
*** We only take ITEP EcoTravel passengers in our small vans / auto – We do not use public transport.
Night accommodation in Cusco.
DAY 06: CUSCO OUT
Breakfast at hotel
At fixed time, transfer to Cusco airport.
END OF OUR SERVICES
INCLUDES:
Transfer in/out airport – hotel – airport in Lima and Cusco
01 nights accommodation in Lima with breakfast
City tour in Lima Traditional
03 nights accommodation in Cusco with breakfast
01 night accommodation in Aguas Calientes Town
Full Day Sacred Valley + Buffet Lunch
Entrance ticket to the Short Inka Trail
Entrance fee to the Machupicchu Sanctuary
01 box lunch for the inka trail
01 dinner in the inka trail
Professional tour guide
Conssetur down the first day, and bus round trip in the second day.
Train Ollantaytambo - Aguas Calientes – Ollantaytambo.
Just to 4 or 5 stars hotels options, in the return have a Vistadome train and buffet lunch in Tinkuy at Sanctuary Lodge.
DOES NOT INCLUDES:
GENERAL CONDITIONS:
Rates expressed in US dollars, per person.
Guided in Spanish or English.
Shared service
Subject to availability, does not apply for holidays such as Easter, Inti Raymi, National Holidays, Christmas New Year and other festivities of the place).
The order of the tours may vary.
Pickups are given from downtown hotels, if they are outside the pickup area, cost will be added for transfers outside the center