UROS FLOATING ISLAND
(TITICACA LAKE OF THE GODS)
Morning: 8:30 am per 03 hours Afternoon: 13:30 pm per 03 hours
08:30 am or 13:30 pm from your hotel.
Our clients are collected from their hotels and then transferred down to the harbor. At the harbor we will embark on a motorized boat that will take us to the tribes of the Uros people. The boat ride last roughly 30 minutes and offers fine views of the Lake Titicaca, as well as from the surrounding mountains. Upon our arrival our group we will be welcomed by a group of islanders, who afterwards will show us around. Our guide will explain important aspects of the live of these people and afterwards you will go for a ride in a small reed boat made by the Uros people.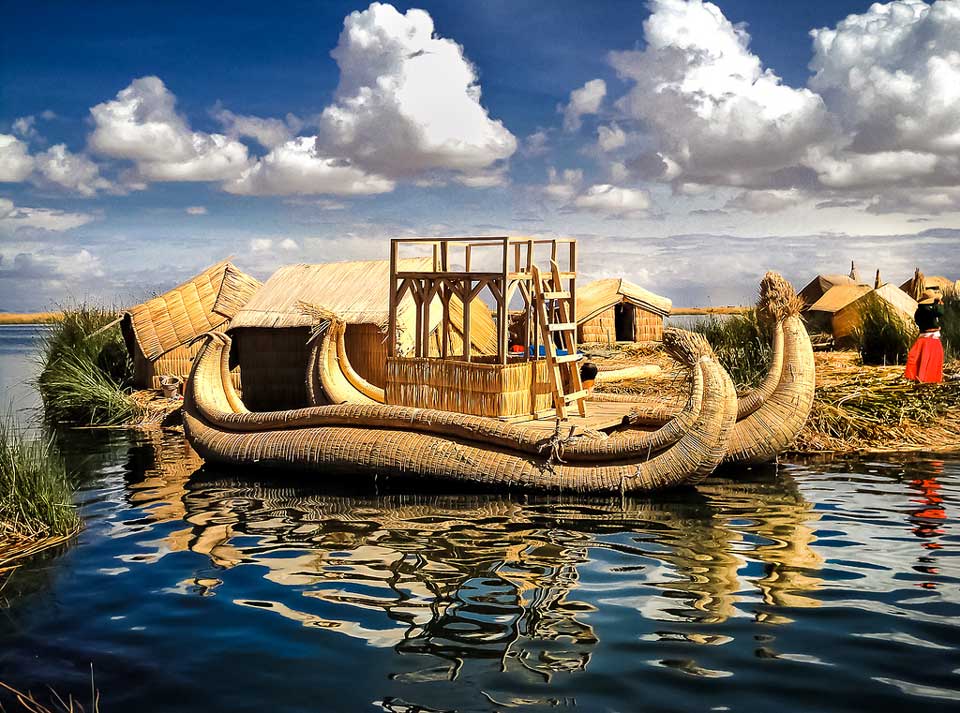 The reed boat will take you from one island to another, so that you may meet other locals from another island. The distance from one island to another is not long. In Uros you will be able to purchase magnificent handicraft made by the Uros women. Their little souvenir shops are located outdoor and display an array of products elaborated mainly made by hand.
We will return to the city of Puno, and then transfer to your hotel.
Included:
Transfers your hotel to the port and transfer back to your Hotel.
Personal assistance along your tour.
Entrance fees to all touristic attractions
Touristic bus with insurance SOAT
Tourist motorized boat
Professional bilingual guide (English - Spanish) along your excursion.
Tour in the Titicaca Lake, visiting Uros flotting Island
Not Included:
Entrance to recreational sites, such as "Clubs" "Waters Springs, Amusement Parks "
Unscheduled Meals.
Others not specified in the Program *