Cusco and Machu Picchu sunrise
5 Days |4 Nights
Perfect for those travelers who wish to know the best of Cusco and enjoy a beautiful sunrise in Machu Picchu.Only services include Machu Picchu train of tourism Expedition
INTRODUCTION:
It is a history, a tradition, and a reality: the tourist destination recommended for those who love the history of man. Infinite of customs, dresses and dance variety. It offers beautiful landscapes and approach to the magnificent past of the Incan culture. Cusco is not only a history but also it is people who are the mix of old Europe and the new continent. The program includes overnight in Machu Picchu town, the beautiful sunrise in the lost city of the Incas Machu Picchu.
Program
| | |
| --- | --- |
| Day 1 | Arrival at airport "Velasco Astete" Transfer to the selected hotel Afternoon .- City tour: 02:00 p.m. - 06:30 p.m. Visit the Temple of the Sun Qoricancha, Sacsayhuaman, Qenqo, Pucapucara, Tambomachay. |
| Day 2 | Sacred Valley - Full Day 08:00 am - 07:00 pm visiting Pisaq - Ollantaytambo - Aguas Calientes. |
| Day 3 | 6:30 a.m. to 04:00 p.m. Incas Citadel Machupicchu 06:30 am - 09:30 pm Machupicchu - Cusco. |
| Day 4 | TOUR MORAY AND SALT PONDS OF MARAS |
| Day 5 | Transfer Hotel - Airport or bus station according to the itinerary. |
ITINERARY
DAY 1.- ARRIVAL TO CUSCO, CITY TOUR.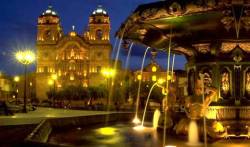 Upon arrival, meet and transfer to selected hotel. Morning at leisure to acclimatize.
1:30 p.m. pick up from your hotel.
2:00 p.m. beginning of your excursion.
KORICANCHA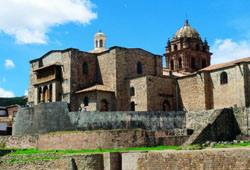 (It was the Main Temple of the Incas) where Sun God is worshiped, About the engineering used in the construction of this place, its walls were covered with gold and in its mean terraces there were sheets of animals in gold made in natural size, which also kept their mains of the Incas and their wives who in ever ruled these lands which were embalmed, chronicles indicate that these seemed to be alive.
SACSAYHUAMAN (Head Of The Great Puma)
The city of Cusco was in the form of a Puma and the exactly Head was Saqsayhuaman. It is 3 km from the city of Cusco impressive Temple monumental and magnificent stone architecture, also known as "la Casa del Sol" Annually on 24 June is here where is performed the ancestral ritual of Inti Raymi.
QUENQO
(Temple of the Pachamama or Mother Earth) was a ceremonial temple, there is an amphitheater, where sacrifices were made on a black flame, that every winter solstice "June 21" in the shadow a planned for well-polished bricks, born a natural phenomenon "The Awakening of the Puma" for the Incas was the beginning of the great festival of Inti Raymi
PUCAPUCARA
(Fortaleza Inca) old Tambo, surveillance existed throughout the Empire and along the Inca roads. Also, it was a controlled entry and exit of all those traveling to or from the holy city of Cusco.
TAMBOMACHAY
(royal baths) at 7 km. from the city of Cusco is a ceremonial place of worship for the water, its wings are named sources of water that exist on the site. Also is believed to be resting place of the Inka.
6:30 p.m. return to Cusco leaving you in your hotel or in the beautiful (main square) Plaza de Armas.
DAY 2.- SACRED VALLEY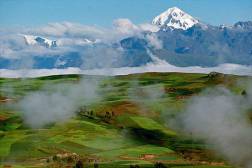 At 8:00 am be ready and at your hotel lobby. Your Imperios Travel driver and your guide will come and pick you up and take you to your first destination, Sacsayhuaman. From Sacsayhuaman, we will head towards the Sacred Valley. Along the way, we will visit Awanacancha, a weaving center and alpaca farm where you will see (and can feed if you'd like) live llamas, alpacas, vicunas, and guanacos as well as different varieties of potatoes and corn that are special in the Sacred Valley. If you would like, this is a great place to purchase high-quality alpaca clothing and gifts.
We will drive from here to Pisac Inca Ruins. These are another amazing ruins that are located on top of one of the mountains in the Sacred Valley. We will see hundreds of agricultural terraces where the Inca farmed corn, potatoes, and quinoa. We will also see the religious and astronomical side of the Inca Cosmology at these ruins. This will be an amazing place to take photos as you will be on top of the Sacred Valley with endless vistas.
Next, we drive down to Pisac market and town. This is a bustling handicraft market and another great place to purchase gifts if you choose. You can also experience some of the local delicacies – many of the local farmers bring their vegetables here to sell. This is where we will stop for our lunch break.
We will drive through the Sacred Valley after lunch to Ollantaytambo.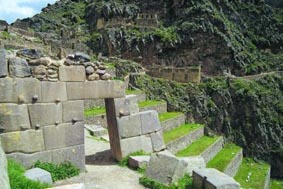 Ollantaytambo was an Inca checkpoint where they protected Machu Picchu and the valley against any enemies ( Ollantay is the name of a military leader, Tambo is a lodging place). You will explore the ruins here, have some free time to take photos and explore the town, which is the only intact Inca town which still exists, with water channels running alongside the narrow streets.
After our free time and according to itinerary time we will take a train to the town of Aguas Calientes, also known as Machu Picchu village.
Arrival to Machu Picchu town the train station and transfer to the selected hotel.
Optional: visit the hot springs of the village.
DAY 3.- MACHUPICCHU.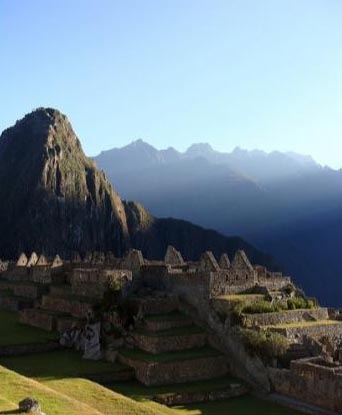 We will take the bus 6.00 am up to Machu Picchu. A walking tour of approximately 2 hours is given by your guide and after this, you can explore the mysterious city at your leisure.
We will take the afternoon train back to Ollantaytambo on the Expedition and a bus to Cusco. We'll be in Cusco at approximately 22:30 pm.
OPTIONAL: Huayna Picchu Sacred Mountain. It has a limitation of 400 spaces per day, so we highly recommend that you book in advance. If you still have some energy you can also climb Huayna Picchu Sacred Mountain (2720m/8923ft)! It takes 45 minutes to reach the top, the entrance fee is at extra cost US$ 25.00 and you might have to skip the Machu Picchu tour to be able to climb this mountain.
DAY 4.- TOUR MORAY AND SALT PONDS OF MARAS.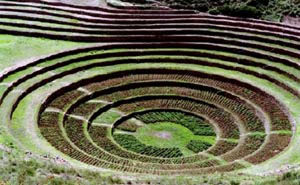 El recojo del hotel es a las 9:00 am, dando inicio a nuestro tour nos dirigimos ala villa de Maras, pueblo colonial que en la actualidad nos regala grandes paisajes andinos, dignos de postales internacionales, esta villa nos ofrece los atractivos de las minas de sal de Maras, las cuales brindan este elemento desde tiempos pre –inkas y que en la actualidad se siguen explotando. Mas tarde visitaremos las terrazas de Moray, las cuales son reconocidas por ser un centro de experimento Agrícola Inka, de esta forma consiguiendo gran variedad de nuevos productos alimenticios.
We pick you up from the hotel at 9:00 amand start our tour from Maras town. It is a colonial town that now gives us great Andean landscapes worthy of international postcards. Then we will visit salt ponds of Maras which exist since the pre-Incaperiod but are exploited till now.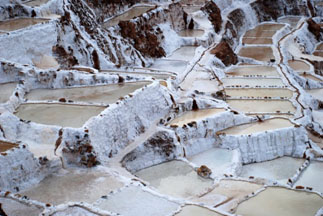 Later we will visit the terraces of Moray, which are recognized as a center of agricultural Inka experiment, thus getting a variety of new food products.
On our return to Cusco, see beautiful snow-capped mountains and large hectares of vineyard, which gave us beautiful moments.
The arrival to Cusco is approximately at 03:00 pm
DAY 5.- DEPARTURE FROM HOTEL AND TRANSFER OUT.
Breakfast. Transfer to the airport and assistance for boarding by our staff.
Important:
Breakfast on this day will depend on the time of departure from the hotel.
The hours of the excursions will be reconfirmed at the destination.
INCLUDE:
Transfers In / Out
City Tour Cusco and 4 nearby ruins
Sacred Valley of the Incas with lunch
Machu Picchu with lunch, by Expedition Peru Rail or Executive Inca Rail (subject to availability).
Shared services with professional Spanish or English speaking guides.
Entrance fees to the attractions included
NO INCLUDE:
Hotel
National or international air tickets.
Services not detailed in the program.
GENERAL TERMS AND CONDITIONS:
Rates valid only for foreigners include 10% of services.
Rates valid only for Peruvians include IGV.
All our rates are subject to availability and change.
Children under 02 years 11 months old are considered INF (Infant), they do not pay for any service, and they do not have the right to food, bed or seat on the tours.
CHD (child) is considered to be children from 03 years old to 10 years old 11 months old, have a special rate and share a room with their parents.
Over 11 years of age considered adults.
Minors must travel with an identity card.
Rates do not apply for holidays, Easter, long weekends, national holidays, Christmas or New Year.